Robotic Exoskeleton Gait Training in MS
This presentation will feature Ashley Christopher PT, DPT, NCS as she reviews the Cleveland Clinic feasibility study completed for use of EksoNR in individuals with MS. It will also go through a short case study highlighting one individual's improvement with use of exoskeleton gait training.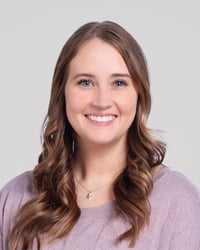 Ashley Christopher
PT, DPT, NCS
Ashley is a physical therapist currently working in Outpatient Neurologic Physical Therapy at the Cleveland Clinic Mellen Center for Multiple Sclerosis. She graduated from Walsh University with her Doctorate of Physical Therapy from Walsh University in 2019 and went on to complete a Neurologic Residency through the Milwaukee VA and Marquette University to become a board-certified in neurologic physical therapy in 2021. Since then, has held positions utilizing EksoNR in inpatient rehabilitation and outpatient neurologic settings with a variety of patient populations including CVA, TBI, SCI and MS.
With advances in technology, many of those who suffer from spinal cord injuries have access to therapies that will allow them to regain mobility again. Exoskeletons are part of the group that has advanced over the years and is giving people with SCI's a chance to ambulate, exercise, and engage in mobility and autonomous activities. Check out our blog post to learn more about what exoskeletons are, how they operate, and how they can be beneficial in physical therapy for patients with spinal cord injuries.