Implementation of an Ekso Clinic in the Inpatient Rehabilitation Setting
In this webinar, the WakeMed Rehabilitation Ekso Trained PT's talk about implementing an Ekso clinic in inpatient rehabilitation. WakeMed Rehabilitation Hospital is an 84-bed inpatient rehab program located in Raleigh, NC. Ekso has been actively used at this facility since 2012 with significant program growth and clinical implementation over the past decade. The Ekso Clinic was developed to optimize patient outcomes with consistency of use in conjunction with daily therapies.
Meet the WakeMed Rehabilitation Team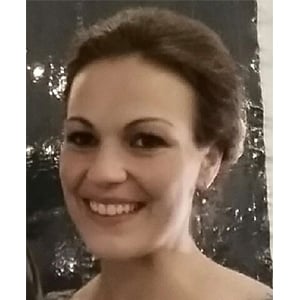 Blair Hobble


PT, DPT
Blair Hobble received her Bachelor of Science in Exercise Physiology at West Virginia University and Doctor of Physical Therapy from Duke University. She is a Level 2 Certified Ekso Therapist, BIAA Certified Brain Injury Specialist, and APTA Credentialed Clinical Instructor. Blair has spent her PT career in neurorehabilitation, where she has worked in both inpatient and outpatient settings. As PT Clinical Specialist at WakeMed, she leads programs for vestibular rehabilitation, Left Ventricular Assistive Device (LVAD), and COVID-19 recovery in addition to co-leading the Ekso clinic. She serves as an adjunct faculty member for Duke and Campbell University DPT programs with emphasis on vestibular and brain injury rehabilitation. Blair is passionate mobilizing highly complex patients, using evidence and technology to maximize patient outcomes, and creating an environment of growth and collaboration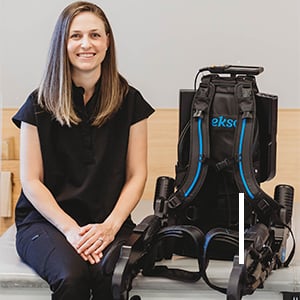 Caroline King


PT, DPT
Caroline King is a Physical Therapist at WakeMed Rehabilitation Hospital in Raleigh, NC. She obtained her Doctorate of Physical Therapy from Duke University in 2013 and has extensively practiced in the inpatient rehabilitation setting at various hospitals. Caroline currently practices on the spinal cord injury unit and co-leads the inpatient Ekso Clinic at WakeMed. She received her Ekso Certification in 2018 and is a Certified Stroke and Rehabilitation Specialist. Her clinical interests include: neurological gait training, wheelchair seating and positioning, functional electrical stimulation, and clinical teaching. Caroline also serves as an adjunct faculty member at Duke University's Doctor of Physical Therapy Program where she assists in the clinical teaching of gait training and gait related interventions for patients with neurological diagnoses.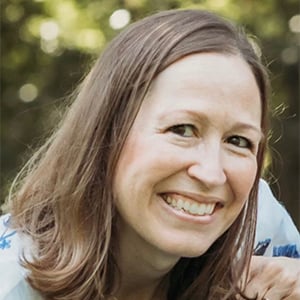 Sarah Snead
PT, 

MSPT
Sarah Snead received her Master of Science degree in Physical Therapy at the University of North Carolina at Chapel Hill. Sarah began practicing at an outpatient clinic with patients with orthopedic and neurological diagnoses, with a specialization in spinal cord injury. She then moved to an acute care setting, with an emphasis on the mobilization of patients in the ICU. She is currently a physical therapist at WakeMed Rehabilitation Hospital in Raleigh, NC, where she serves on a stroke specialty team and co-leads the Inpatient Ekso Clinic. Her clinical interests include neurological gait training and fostering education with her colleagues. Over her career, she has helped to develop and lead in-services and courses on a variety of topics in her clinic and also at the state level. She is an APTA Credentialed Clinical Instructor and has mentored multiple physical therapy students as well.