Complimentary Approach of Using NDT & EksoNR
About this webinar:
In this webinar, Michael E. Auer discusses utilization of the ICF as a foundational framework to utilizing NDT with EksoNR. Michael identifies primary impairments and functional limitations to guide treatment interventions with EksoNR while utilizing NDT handling Principles.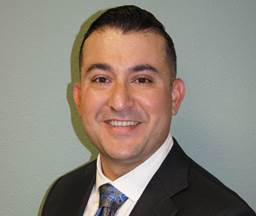 Michael E. Auer
PT, DPT, C/NDT
Director of DHR Health Neuro Therapy Institute Outpatient Clinic
Michael has over 21 years of experience as therapist specializing in treating patients with Neurological disorders. He graduated from the University of Texas Health Science Center San Antonio. His clinical background has been primarily working with Neurological patients at Inpatient Rehabilitation Facilities, and is currently the acting Director of DHR Health Neuro Therapy Institute in McAllen, TX. Michael is NDT Certified, and recently received the Level III Certification from Ekso this year. He has been using Ekso since 2016.