Overcoming Obstacles in Inpatient Rehab and Transitioning to Outpatient Programs with EksoNR
About this webinar:
In this webinar, Joni Cook and Linda Klaiber from MidAmerica Rehab Hospital be discuss how they have creatively overcome obstacles of using Ekso in the inpatient setting and how they successfully transition patients to established unaffiliated outpatient programs in their area. They also discuss how to overcome challenges with inpatient therapy staff turnover and the closing of a reputable outpatient program in their community.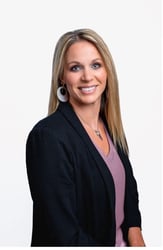 Joni Cook
PT, DPT
Joni Cook, PT, DPT, is the senior physical therapist at MidAmerica Rehabilitation Hospital for in-patient care. She earned her Bachelor of Science in Education degree from the University of Kansas and went on to complete her Doctorate of Physical Therapy from the University of Kansas Medical Center. Over her 12 years she has excelled in stroke specialty rehab and is a Certified Stroke Rehabilitation Specialist. Her passion led her to become the Joint Commission Certified Stroke Care Team lead. She is an Ekso-trained clinician for stroke patients and a variety of other neuro diagnosis including brain injury, spinal cord injuries, and more. Joni also leads the Spasticity Management team and assists in Intrathecal Baclofen Pump (ITB) trials for patients. Over her many years at MidAmerica, Joni has provided clinical instructing and mentorship for doctorate of physical therapy students from accredited universities.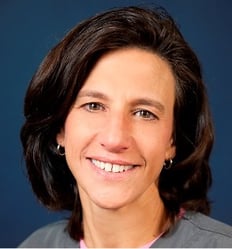 Linda Klaiber
PT, ATP
Linda received her master degree in physical therapy from the University of Kansas Medical and has worked in neurorehabilitation with a strong emphasis on spinal cord injury rehab and wheelchair seating for over 25 years. She has been on the MidAmerica Rehabilitation Hospital's spinal cord injury team for 16 years. Linda is a board member of the Greater Kansas City Spinal Cord Injury Association and is part of the Mid America Rehabilitation Hospital SCI team and Employee Connection Team. She has completed advanced courses for RT300 FES bike program and is Bioness certified. She is an assistive technology practitioner and has been part of the Ekso program since 2015.